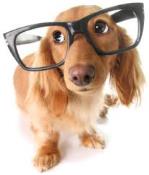 Questions? Just ask, we love talking about it!
Please look at some of our more FAQs below.
Can I visit before my pets stay?
Of course, we don't expect you to book with us, without a visit. It is understandable that you wish to see where your dog/cat may be staying. Visit first, then decide.
Do you need to meet my pet before his/her stay?
No not necessarily. We have a questionnaire, which we require to be filled in before your dog/cat's stay, which will provide what we need to know. But it is entirely up to you if you would like to bring your pet for a visit before hand.
What are the daily charges?
From 1st February 2016 our daily rate is €12.50 per dog per day, with you supply their own food. However we can provide food for your dog, but there will be an additional charge.
€10 per cat, €8 for a second cat, €6 for a third. We will supply all the dried food, but you will need to bring any wet food if required.
Our prices will increase to €16 over Christmas, New Year and Easter.
For cats the price will still be €10
What, if any, vaccinations are required?
The core/primo vaccination, with yearly boosters. Proof of up to date boosters required . We also require all flea, tick and worming treatment to be up to date, before you dogs stay.
Do I need to bring my own dogs bedding?
Yes preferably, although not necessary. But it is nice for your dog/cat to have his own home scent around.
Will you be able to administer medication?
Yes, we just need written instructions for when and how.
Can someone other than myself drop off and/or collect my dog/cat?
Yes, but we need prior notification, and a confirmed drop off and/or collection time.