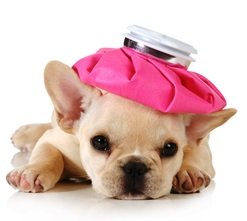 Terms & Conditions for acceptance of your dog
Before each and every stay with us, the dog owner must read, understand, accept and sign the terms and conditions below.
All vaccinations, worming and flea & tick treatment must be up to date before your dogs stay. (We require sight of proof of vaccinations.) If we need to treat your dog whilst he / she is with us, the cost of treatment and our additional costs (see below) will be added to your bill.
If we consider it necessary that your dog requires veterinary attention and / or treatment, this may be done without initially contacting you. Any veterinary charges will be added to your bill, and payable by you, the dog owner. We will also add our own charge of €10 for each visit to the vet. We cannot be held responsible if your dog contracts any contagious / non-contagious disease or illness during his / her stay.
If your dog causes any injury or damage to his / her self, our property, another animals or a 3rd party property, the full cost of this will be recoverable from you, the dog owner. There are certain risks involved in the day to day care of dogs, including dog fights, dog bites to other dogs and to humans and the transmission of diseases. Any expenses, whether medical or otherwise are the responsibility of you, the dog owner.
Your dog may, at times, be kenneled during his / her stay if we feel this is necessary for safety and security purposes. We would always endeavor that this would only be to sleep overnight, and / or, if he / she is left at our property in the absence of us, the dog carers. NO dog will be permanently kenneled during his / her stay.
If we consider that your dog is unable to get along with all the other dogs who are staying, then we may, in the interest of safety, consider it necessary to restrict him / her to one of our enclosed dog runs for periods of the day.
During the daytime, your dog will have free run of our 8 acres and lake (unless the above applies). He / she will also have supervised exercise and play within our property boundaries.
If we consider your dog cannot safely be let off the lead outside our property boundaries and / or it has a tendency to chase any other animals and / or we are not confident with the dogs recall in any situation, then we will make the decision that it will not be walked outside our property. However, if you still require your dog to be walked, but remain on its lead, we can do this for an additional charge of €5 per day.Please indicate if you require this--------------YES/NO
Our property boundaries are fully enclosed, however, if your dog is determined to escape it could be possible. If this does happen, your dog will have one of our tags with our address and phone number on it, and we will do everything possible to ensure your dog returns to us safely and without incident. This also applies if your dog runs off while out walking with us. So please, if you feel this is a possibility, we may not be the right place for your dog to stay.
Please can owners arrive promptly at the designated time when dropping off / picking up their dog. This is to ensure the safety and security of all the other dogs in our care as it is necessary for them to be put away during this time and we only put them away for the shortest time possible. Alternatively please give us a call with as much notice as possible to let us know you are going to be early / late. If you are unable to collect your dog on the agreed day please contact us as soon as possible.
Please supply us with all information you think we should know about your dog to help us ensure we accommodate him / her appropriately and help to make his / her stay with us a safe, healthy and happy one.
We can only accept your dog in a healthy and non-contagious condition - unless you have advised us of any pre-existing medical condition and we have agreed to accept your dog with the medical condition / illness. If we agree to give medication then this will be done at the owners risk and we at Doggy Holidays cannot be held responsible in any way. Please bring any bedding, food, bowls, toys and treats etc, that your dog is used to, to help in making them feel more at home.
We charge €12.50* per dog per day (or any part of a day, i.e. the day of arrival is charged as 1 day and the day of collection charged as 1 day regardless of times) you are required to supply your own dog food. If you would like us to supply the food there will be an additional charge. (to be agreed, dependent on the size and dietary requirements of your dog)
Declaration
I, as the dog Owner, hereby fully accept the Terms & Conditions of Doggy Holidays. I acknowledge that my dog is placed in the care of Doggy Holidays for the duration of his / her stay entirely at my risk and that whilst every possible care and attention is given to a dog in our care Doggy Holidays cannot be held responsible or liable for any loss either through illness or any other cause. I accept that any bedding or toys damaged or destroyed by the animals are left at my risk and that any veterinary treatment required will be at my expense.
Owners Name ______________________________________
Owners Signature__________________________________
Date__________________
* There will be an increase in our daily charges over Christmas, New Year & Easter.